All through the month of December, up to Christmas Eve, we will be doing a quick review of a seasonal beer for our own enjoyment. You might like them, too. Or maybe we can provide a quick guide to the winter or holiday beers that you haven't tried yet.
You can see all of the Decembeer 2018 list here.
A Bloom in the Snow
Free State Brewing Frost Flower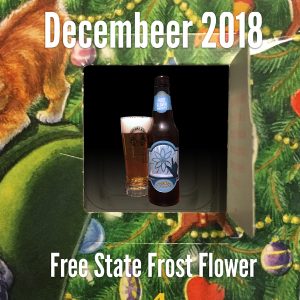 There's a mini-trend happening within the seasonal beer world. Seasonal beers are breaking from the 'traditional' styles that were chained to the weather. Light, fluffy wheat and lagers we associate with summer or spring are popping up like flowers from the snow. Don't @ me. The late fall and winter are still dominated by big, hefty barrel-aged monsters. But these brighter blooms zagging into this cold, dark weather is welcome.
One of the best examples I've run into so far also happens to be one of the better traditional pils-style beers available in the area. Free State Frost Flower, a Bohemian-style pils on the heavier end of the scale.
…
Source: KC Beer Scouts
Read the full article here.